---
INDOOR PLANT SHOP BRISBANE
Hey there, thanks for clicking by…
Our indoor plants nursery is the next step past your usual plant shop. We love to guide you if you need help in styling up your indoor space; help with plant care and are here by your side to answer all your questions.
Don't go to Bunnings and feel overwhelmed by 'what plant needs what / where / how !?'… we take the guess work and worry out of being a plant parent.
We have a diverse range of indoor and balcony plants including cacti and succulents and other unique plants to choose from. We tend to focus on easy-care house plants - great for beginners, but also tried and tested strong plants for in-home styling (ones that are going to last the mile).
Our shop also offers plenty of variety for the pros, so no matter what level gardener or green thumb you are, we'd love to help guide you to achieve your desired indoor jungle look in your home or office.
Plant Care
When you visit us, you'll find everything you need for your indoor plants to flourish.

We offer plant care products and stock House Plant Hoarders soils. We have LECA balls (to help with hydro plants and propagation), sphagnum moss, bamboo plant trellis/trainers and our always favourite moisture meters to make sure you never over water again (literary a plant life saver)! We stock We The Wild products (that we also use on our own plants and rave about) and PureCrop1 formula for next level plant care.

We also stock the wonderful Little Veggie Patch Co seeds for you to create your own outside city nursery and veggie patch - get down and get dirty, it's a lot of fun in the garden!
PARKING AND FINDING US
We have free parking spots next door to our roller door entrance on Crombie Street (in the gated area).
We are in the basement of Davies Sheet Metal
So our entrance is around the corner of the building via Crombie street.
We are one street back from The Milton Markets (held every Sunday).
~
There is free 2 hour parking on Crombie Street. As well as metered parking a stones throw away.
We have free parking spots next door to our building for you to use.
Additional Saturday & Sunday Parking spots are available in front of Davies Sheet Metal on Railway Tce.
We are also 2 min walk from Milton train station and a short stroll from Park Road.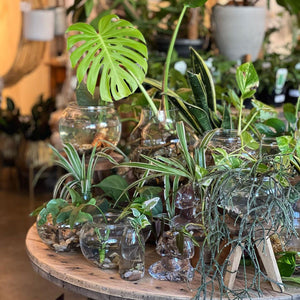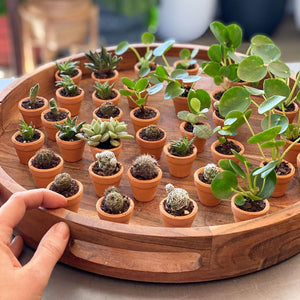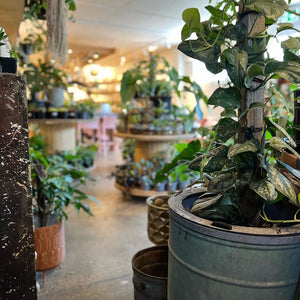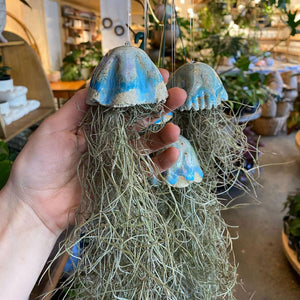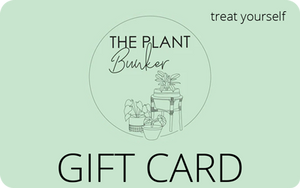 Gift Cards Now Available
You asked, you pleaded and we delivered. Gift Cards are now officially available for purchase online, for use in-store! Simply purchase your gift card, then come in-store with the order number and we'll give you a physical card.
Shop Now
---
LOCATION
Monday - Friday 8-3pm
Saturday & Sunday 8-4pm
Basement Level , 6 Railway Tce, Milton
*ENTRY VIA CROMBIE STREET
2023 …
Hey! Can you believe we are ACTUALLY working behind the scenes on bringing some of our smaller products ONLINE … so stay tuned! Here at The Plant Bunker we are about the vibe and creating the 'feels' you get when you visit somewhere exciting and cool. Don't forget to support small business and keep the vibe alive (not just us! Any small business needs you atm!). Peace and love and green living.
DON'T LIKE PLANTS?
Hey that's cool, we get that not everyone is as crazy for green as us - but we think you should come visit us anyway! Why!?
Because we have artisan coffee and kick ass NY style cookies baked here in Brisbane and heaps of non-plant related cool gifts and shit.
We have stolen the couch off the set of Friends so you can sit in and relax in our urban jungle.
We also have homewares and gifts that aren't plant related AND if you want to be like us... we can teach you all about plants while you're here, free of charge!
HOW TO VISIT OUR SHOP
We are in the basement of Davies Sheet Metal. Our entrance is around the corner of the building via Crombie Street. We are also one street back from the Milton Markets (held every Sunday). From Milton Train Station, we're a two-minute walk and a short stroll From Park Road.
WE 100% WELCOME YOU AND YOUR FUR FRIENDS